Press
Backchich.info

Detectives do not hesitate to investigate
The small world of private investigation met Friday in Paris. Detective to spook these men want to lighten the shadow part of their activity ....
See the article on bakchich.info
TGV Magazine

Geolocation, how far does it take us?
Equipping almost all mobile phones, GPS has become an indispensable part of everyday life ...
Maxi
New detectives can help you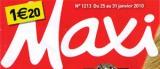 Of course it is still possible to hire a detective who take spinning your unfaithful husband ... But only more! Today, detectives expand their scope ... Detectives began with name change ... We are now called "Investigator private law" ... They can help you:
- Find a missing person
- Check if the business you are about to buy was indeed a customer
- If you are being harassed at work, he will attest officially infiltrating your business
- You avoid a charge Tort finding potential witnesses
It takes between 70 and 100 euros per hour under an hourly rate ... And 1500 and 2000 euros for a lump investigation ...
maxi - new detectives can help you
Release
Private detective, a profession to follow
No bottle of whiskey in his office. Not waterproof gray on the hook. The entrance to his office in Enghien-les-Bains (Val-d'Oise) is hard to find. "Discreet" said Detective Arnaud Pelletier, who mounted the agency Leprivé. They are like him in 1500 France. Now held in Paris the general state of occupation "agents of private research" (ARP) ...
Liberation-detective-prive-a-metier-a-track
The World
World - SMS and spyware ...

SMS, e-mail: high-tech adultery, couples new enemy?
Spyware sow discord
Interviewed by Laure Belot for Le Monde, Arnaud PELLETIER gives us perspective on the use of new technologies in family problems. He also warns against the growing illegal use spyware to hinder privacy of a third party.
Le Figaro
Spinning and infiltrations still popular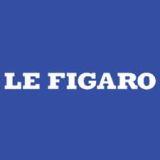 More technology and better framed profession detective nevertheless continues to apply some old methods in the corporate world.
The Spinning-Figaro-and-infiltration-have-always-the-counter
When companies track down spies, interview Arnaud furrier for Curb ..
While leakage of strategic information for businesses multiply, employers do not always know how confusing the traitors in the remaining nails. Private detectives rushed into the niche.
Interview with Arnaud Pelletier, founder and director of strateg-IE and Agency Leprivé for an article on the second page of Le Figaro 3 March 2011.
Lafarge employees have kept this experience a strange sensation. As to the construction of their cement factory on the neighboring property, a team of Chinese workers was building an exact replica. A brick ......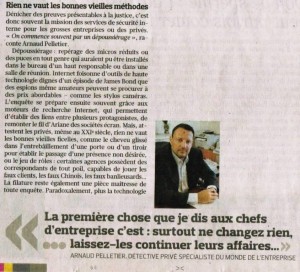 Why Use an investigation?
Detectives Leprivé Agency (ARP Research Officer Private) are authorized by prefectural authorization to investigate on your behalf to provide you with evidence for internet use or presentation before the competent courts in accordance with the needs of our customers . You have questions?